About
A little bit about me
Hi! I'm Lou Parker - owner, head honcho, tea lady and general dogsbody at Parker Business Support.
My passion is finance - I love numbers, spreadsheets, systems and generally being super-organised. I also love early morning walks with my two dogs, enjoy a cup of tea and a biscuit (or perhaps two) and find a good cause hard to resist.
On a more serious note, I've worked in finance for over 25 years (feel free to say I don't look old enough). For many years I worked in large organisations, but my passion now is helping and supporting the growth of small businesses through good, efficient financial systems.
Since I set up Parker Business Support in 2011 I've been honing my ability to analyse and communicate complicated financial data. In layman's terms, this means I can take your pile (or email inbox) of receipts, invoices and bank statements and turn them into an easy to understand set of figures which will let you know exactly where your business is and what you need to do to get it to where you want to go!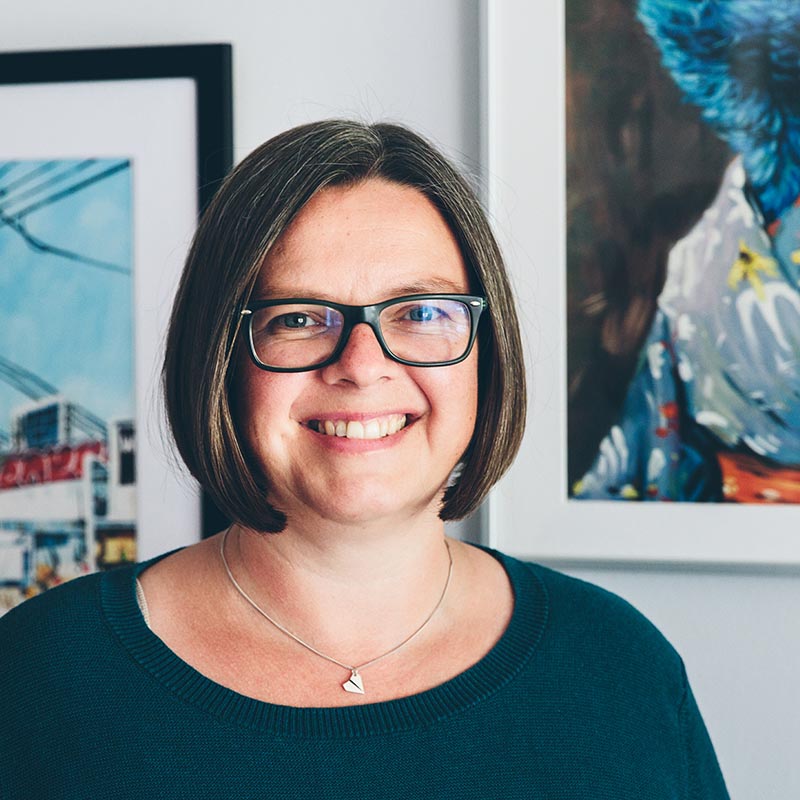 ---
How I work

My core way of working revolves around the following…
Getting organised – simple changes can make a big difference and being organised makes things easier, quicker and ultimately cheaper to deal with.

Being flexible – everyone works differently and I'm able to adapt to fit your way of working (and maybe help tweak it to make it more efficient…)

Having integrity – doing things the right way makes life much less stressful. Why add the additional worry of being caught out or having to pay fines or interest (or worse).

Having fun - maybe this should have been at the top of the list!

Eating biscuits - tasty, tasty biscuits.
---
How I can help

On top of all that, I'm a fully qualified and insured bookkeeper, a member of the Institute of Certified Bookkeepers (who regulate and authorise me), and also a member of the Bookkeepers Alliance. This means I have access to a whole load of resources and talent, so if I don't know the answer to something I know someone who does. Brilliant.

If you're proud of your business, looking to grow and develop it and need someone to get your finances straight and put you on the right path then I'm your woman!

Check out my services, read my case studies, scroll through my testimonials, or if you're already convinced then get in touch!